Double-wishbone structure independent suspension double cabin Pickup



品牌Brand

拓陆者Lander

拓陆者Lander

车型Model

BJ2037Y3MWV-C5

BJ1037V3MX6-AA

驾驶Driving

左驾Left drive

左驾Left drive

驾驶室Cab

双排Double row

双排Double row

驱动drive

4×4

4×2

最高车速(km/h)

Maximum speed (km/h)




150

150/140

整车整备质量(kg)

Vehicle conditioning quality (kg)




1900

1690

最大总质量

Maximum total mass




2900

2740

最小离地间隙(mm)

Minimum ground clearance (mm)




210

160

前悬/后悬尺寸

(mm)Front overhang / rear overhang size (mm)




925/1280

925/1280

整车外形尺寸(长×宽×高)(mm)

Overall dimensions (length × width × height) (mm)




5310×1880×1870

5310×1800×1745(认证参数)

准载人数(人)Number of passengers (person)

5

5

轴距(mm)Wheelbase (mm)

3105

3105

最小转弯半径(mm)

Minimum turning radius (mm)




6800

6800

轮距 (前/后)(mm)Track (front/rear) (mm)

1600/1580

1570/1570(认证要求1600/1580)

发动机engine

型号Model

4G20TI4

4G69S4N

额定功率 [kw/ps(r/min)

]Rated power [kw/ps(r/min)]




148

100

扭矩(N.m)Torque (N.m)

300

200

排量(ml)Displacement (ml)

2001

2378

排放Emission

EuroV

EuroⅣ

风扇fan

电子扇Electronic fan

电子扇Electronic fan

电器系统Electrical system

12V

/

离合器clutch

离合器clutch

膜片弹簧离合器Diaphragm spring clutch

膜片弹簧离合器Diaphragm spring clutch

离合操纵Clutch manipulation

液压操纵Hydraulic operation

液压操纵Hydraulic operation

变速器transmission

型号model

038U1-1

ZM001

型式Type

机械手动,直接操纵Mechanical manual, direct manipulation

机械手动,直接操纵Mechanical manual, direct manipulation

后桥轮胎

Rear axle Tire




型式Type

整体式后桥Integral rear axle

整体式后桥Integral rear axle

速比Speed ratio

4.1

4.1

额定载荷(kg)

Rated load (kg)




1766

1800

悬架

Hang frame




前before

型式Type

双叉臂式结构独立悬架Double-wishbone structure independent suspension

双叉臂式结构独立悬架Double-wishbone structure independent suspension

板簧片数

Number of leaf springs




--

--

后Rear

型式Type

纵向变截面钢板弹簧非独立悬架Longitudinal variable section leaf spring non-independent suspension

纵向变截面钢板弹簧非独立悬架Longitudinal variable section leaf spring non-independent suspension

板簧片数

Number of leaf springs




5

5

转向Turn

转向传动装置Steering gear

动力转向Power steering

动力转向Power steering

转向器型式Steering gear type

齿轮齿条式Rack and pinion

齿轮齿条式Rack and pinion

制动brake

前制动器Front brake

盘式制动器Disc brakes

盘式制动器Disc brakes

后制动器Rear brake

盘式制动器Disc brakes

鼓式制动器Drum brake

驻车制动Parking brake

轮边手制动 hand brake

轮边手制动 hand brake

辅助制动Auxiliary brake

/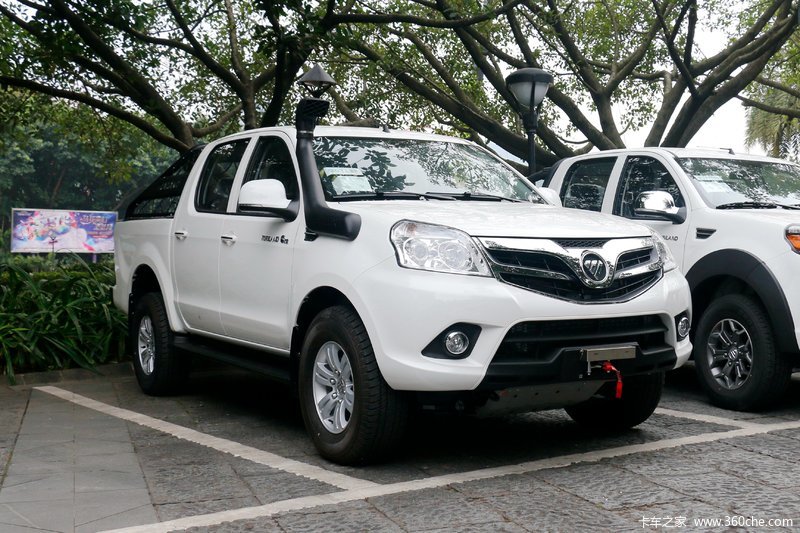 COMPANY INTRODUCTION
Founded in 2017, HENAN TARZAN INDUSTRIAL CO., LTD., specializes of international export business for commercial & passenger vehicles, construction machinery, spare parts and so on. With open mind, global perspective, strengthen with foreign famous enterprises and domestic industry leading enterprises of the joint venture cooperation during the recent years, and now our cooperating manufacturing base covering the concrete mixing station, cranes, wheel loaders, excavators, forklifts, road rollers and spare parts, and other wide range and variety of products series, with high quality, excellent service marketing strategy, we have been in the international business with significant market share.
FAQ
1. Where are you located ? Do you have your own factory ?
Answer : Definitely, we have our own factory and located in Zhengzhou city , China.
2. Could l come to your company , visit your factory ?
Answer: sure, most welcome you come here , visit our factory any time.
3. Is it okay for you pay by L/C
Answer: Yes, we are rich experienced L/C.
4. Do you have Quality assurance policy for your customer ? and could you provide OEM service?
Answer: we provide quality assurance only for new vehicle. and it is our strength to provide OEM service.
Contact way
Monica
Zhengzhou Dongfeng Mid-South Enterprise Co., Ltd.
Add: No. 28.Dongfeng Road, Jinshui District, Zhengzhou.
Working Schedule: Monday--Friday 9.00-18:30