Naipu SS316 Corrosion Resistance Stainless Steel Salt Water Pump
Cast Iron Water Pump, Horizontal End Suction Pump, Centrifugal Water Pump, IS Clean Water Pump, NP-IS Series Centrifugal Water Pump are single-stage single suction horizontal end suction centrifugal pumps designed for clean water or similar liquids in water supply and drainage applications in municipal, industrial and agricultural irrigation projects. Mining Water Pump, Shat Sealing Water Pump, Water Tranfering Pump.
IH water pump, SS water pump, stainless steel pump, SS316 water pump, sea water pump, horizontal water pumps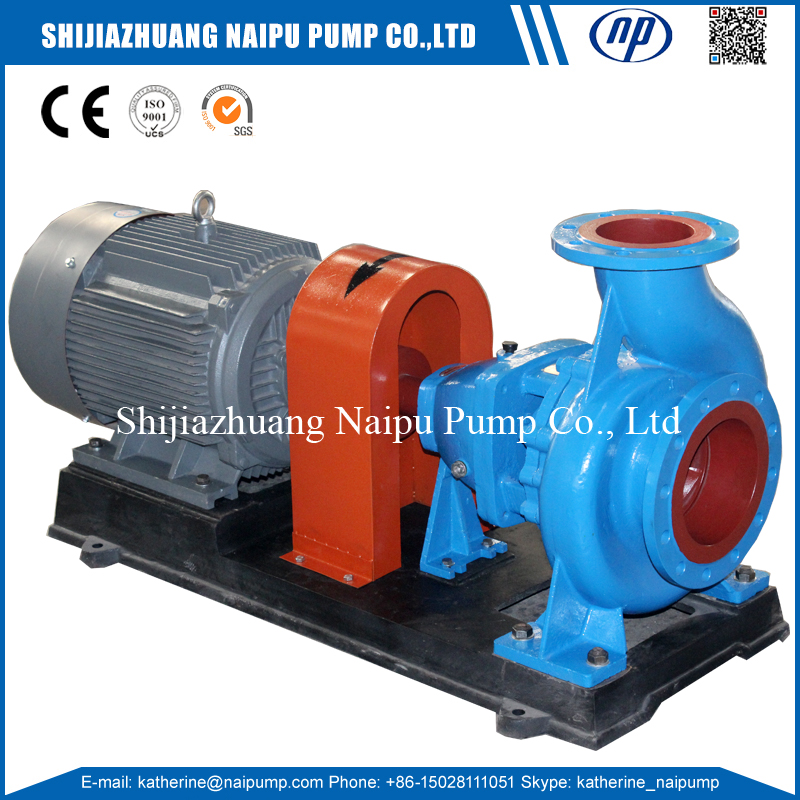 • IH series single-stage end-suction centrifugal pump is designed according to the capability and size stipulated in the international Standard ISO2858, it is composed of pump body, pump cover, impeller, shaft, ring seal, sleeve and suspended bearing units
• The pump body and pump cover are separated from the back of impeller, that is to say in general, back open structure.
• The pump shell (that is pump body and pump cover) forms the workroom of pump. Impeller, shaft and rolling bearing are the rotors for the pump. Suspended bearing units support the rotors in the pump. The rolling bearing stands the radial load and axial force
• The axial sealing ring is composed of packing gland, packing rings and packing to avoid air admission or severe water leakage.
• To avoid abrasion of shaft, the part where the shaft runs through packing chamber is fitted with protective muff. O ring is fitted between muff and shaft to protect against air entering or water leaking along the matching surface
• The pump is connected to motor with extending flexible coupling. The pump turns clockwise when you look from the driving end.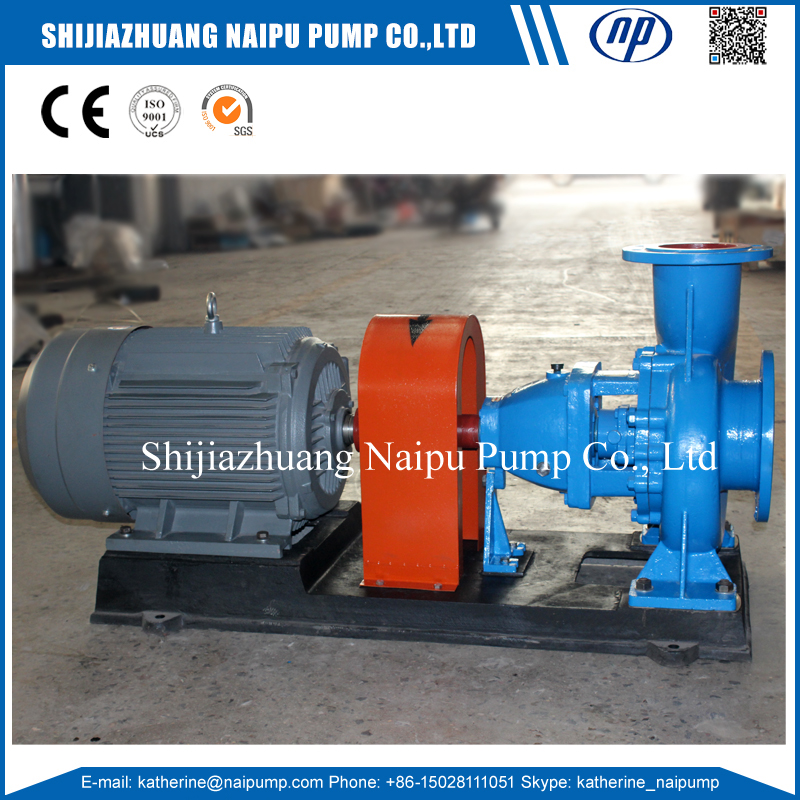 IH Horizontal End Suction Pump Construction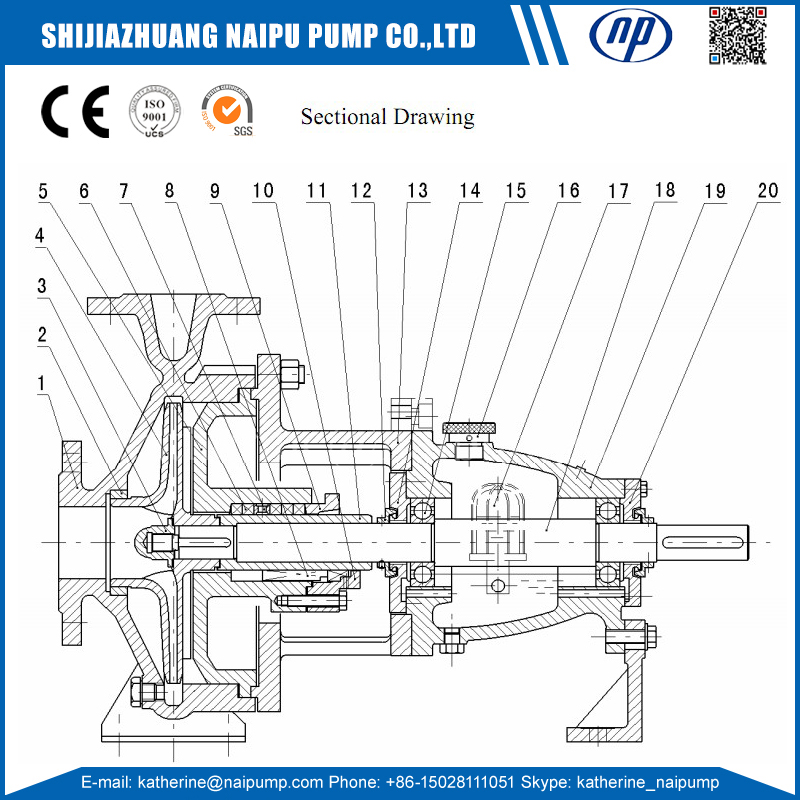 IH Horizotnal Cast Iron Water Pump

1. Pump casing 2. Sealing ring 3. Impeller nut 4.Impeller
5. Pump cover 6. Packing 7. Packing ring 8. Mechanical seal
9. Packing gland 10. Mech. seal gland 11. Shaft sleeve 12. Dust deflector
13. Bearing bracket lantern 14. Bearing front gland 15. Bearing 16. Air hole cover
17. Oil meter 18. Shaft 19. Bearing house 20. Bearing tail gland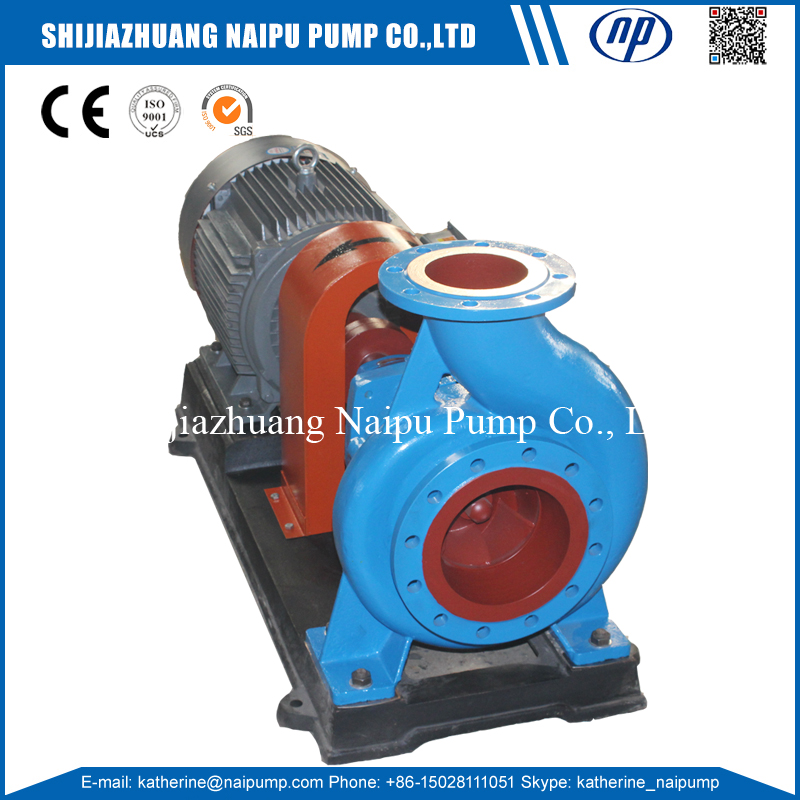 IH Diesel Engine Irrigation Water Pump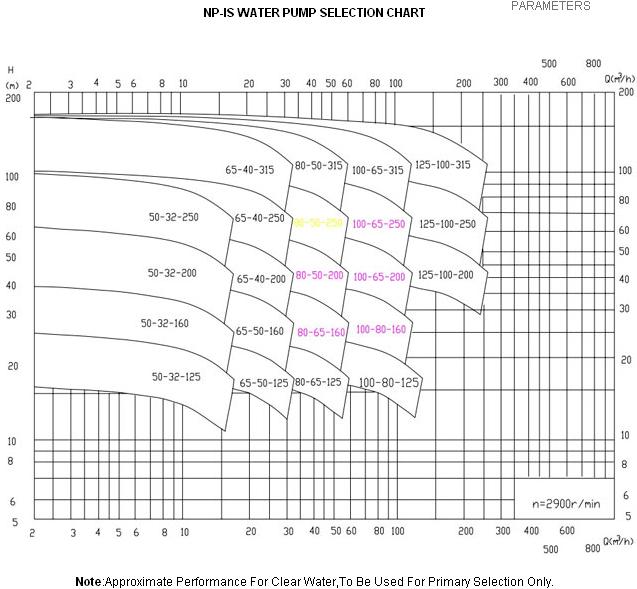 Contact Information:
Katherine Hou
katherine at naipump dot com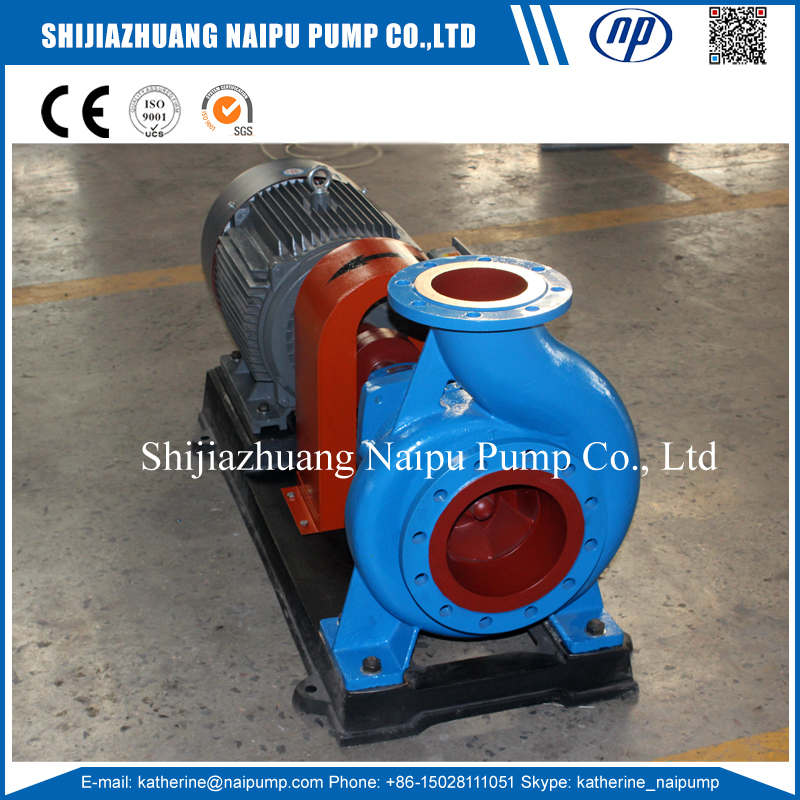 Shijiazhuang Naipu Pump Co., Ltd
Tel: +86-311-83802338 Fax: +86-311-83809529
Cellphone/ WeChat/ WhatsApp: +86-15028111051
IH Water Pump performance parameters